Hotel Management System, Multiple Hotels Centralized Management
HotelSilverlight allows the multiple hotels to be managed integratedly.
You can manage your hotel by one or more defined users from local or remote server.
HotelSilverlight provides easy access from all over the world. You can log in via internet whether to view reports or manage transactions.
You can decide whom to log in and where to log in from to the Hotel Management System and manage more than one hotel from only one computer. You can track your data as single or consolidated reports and reach to any guest in any of your hotels and make transactions on that guest.
You can view forecast by choosing one or more of your hotels instantly. You can view hotel accountings by choosing one or more of your hotels, and transfter your Pos. sales to the guest account of any of your hotels instantly.
(CMPMS) Cloud-Based Multi Property Management System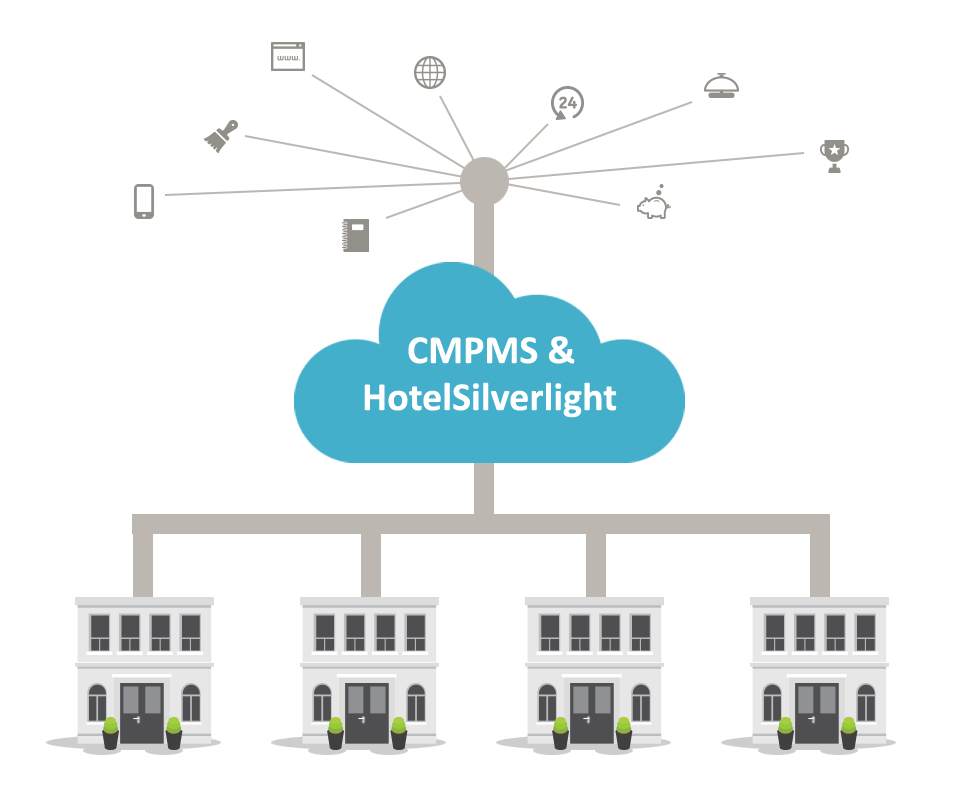 Hotel Silverlight Hotel Management System provides a centralized management on one data base and organizes procedures for the entire group to provide full integrated solutions to multi-centered managements.
There is a comprehensive Hotel Management System which can be coordinated from different geographic locations, supports different currencies with more than one system property on the basis of the Hotel Silverlight solution. It combines all activities of a system as reservations, front desk, room service, spa, restaurant, , group reservation, other POS (sale points) in one center.