Cloud Based Property Management Software, Investor Relation
Welcome to the world of HotelSilverlight cloud based hospitality solutions. HotelSilverlight applies the combined power of Saas and cloud computing to the hospitality informatics solutions. While new solutions are created for hospitality sector everyday, NCS Net Computer has studied hard to develop high quality software.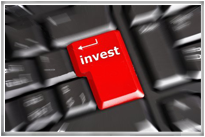 HotelSilverlight is getting prepared to be the best SaaS service in the hospitality sector. As an investor or a person who plans to be an investor in the future, you will gain growth returns instantly and you will become a part of a revolution in the hospitality sector.

We would like to evaluate the offers of the investors who want to work with us. Please share the subjects that we can work in collaboration in this sector.
Please fill in the Investor Contact Form to contact us or send us an email from the email address investor@hotelsilverlight.com.tr