Cloud Based Property Management Software, About our Technology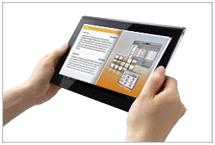 There's no denying the general shift to the online world, and the hospitality industry has been swept along with it. New generation is entertained by, connected by, shops on and books hotels on the Internet via personal computers, office computers, smartphones and other mobile devices. Hotel digital marketing reveals that hotel bookings are now made online. A hotel has to have an online presence today. And it's no longer enough to just have a website.
Riding the Web wave, most hotel management vendors offer Web booking modules that can be integrated into the hotel's own website. Online reservations are automatically updated to the property's reserva¬tion records in the hotel management systems, with a choice of automatic or manual confirmation settings. Online booking modules can accommodate group bookings, packages and last-minute deals, and access to special rates for corporate and industry clients. Today's hotel management systems also provide two-way GDS (global distribution system) interfaces, connecting hotels to major online distribution channels like Expedia and booking.com. Room availability and rates on the third-party website are kept up-to-the-minute via the connection to the hotel's management system, and any bookings made through the third-party channel are automatically added to the hotel's reservation record.
The latest trend is going mobile. Today's spontaneous travelers are searching for accommodation and making bookings on the go from smartphones, tablets and other mobile devices. It is predicted that the number of mobile Internet users will exceed the number of desktop Internet users. Hotel management systems were traditionally deployed as software that had to be installed on a computer located at the property. The program physically existed in a very concrete way at the hotel, like your Microsoft Office suite. However, unlike your Microsoft Office suite, the complex hotel management system demands powerful operating systems and serv¬ers. And this hardware needs to grow with the property and keep up with technological advancement and system upgrades.
Otel yönetimi sistemleri geleneksel olarak otelde bulunan bir bilgisayarda yüklü olması gereken yazılım olarak konuşlandırıldı. Program fiziksel olarak Microsoft Office paketi gibi, otelde çok somut bir şekilde bulunurdu. Ancak, Microsoft Office paketinden farklı olarak, karmaşık bir otel yönetim sistemi güçlü işletim sistemleri ve sunucu gereksinimlerini talep eder. Ve bu donanım otel ile büyümeyi ve teknolojik ilerlemeler ve sistem yükseltmelerine yetişmeyi gerektiriyor.
Cloud-based systems are also enticing for their easy set-up and operation. Because on-site software is not required, there is no need for IT personnel, software installation and pricey upgrades. Any improvements or upgrades to the Cloud-based prod¬uct are deployed without hassle, across all properties and often without cost. Eliminating such a sizeable capital expense is an obvious benefit to revenue but it also means that property managers, no longer bound by the major investment demanded by traditional hotel management systems, gain more control over their properties with the freedom to switch hotel management system providers as business de-mands and technology evolve.
Furthermore, doing away with the hardware associated with a traditional hotel management system frees the property manager from considerable technical responsibility. The hardware associated with traditional systems is not only expensive but the installation and maintenance of it is the responsibility of the hotel; the hotel management system vendor is only responsible for the hotel management system software. On the other hand, vendors of Cloud-based hotel management systems are accountable for the servers, databases, processors and other required infra¬structure, which is all housed securely with the vendor or at dedicated data centers. That's incredibly easy!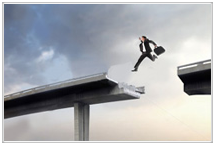 The concept of Cloud-based computing often heightens these fearshow can data be safe floating around in the Cloud? but Hotel Silverlight hotel management system frees the property manager from considerable technical responsibility. The hardware associated with has a lot at stake. It employs strict measures to ensure that client data is well protected. Data backup, network stability, virus protec¬tion, access control and such are handled by the service supplier company consisting of IT experts. Reliable Cloud-based PMS providers offer protective procedures like redundant Internet connec¬tions, 24-hour monitoring and diesel-powered electrical backup. On top of that, most Cloud-based PMSs permit data downloads at any time, and some generate automatic nightly emails containing the hotel's current and upcoming reservation information in case of Internet connection loss. If the hotel's front-desk computer crashes, the Cloud-based hotel management system can be accessed from another computer (or even a mobile device) connected to the Internet. And that brings us to another unique Cloud-based advantage: remote accessibility. Satellite offices and remotely located personnel have access to the system as determined by management. Not only is this convenient in the case of computer or Internet failure, but it is also a handy feature for operators of seasonal properties, for example, who can manage reservations made during the off season when they are closed.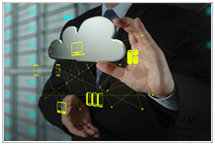 So far, it is mainly small and mid-sized companies that are jumping on the Cloud with enthusiasm; worldwide chain propertieswhich are typically steadfast to their own purpose-built and reliable legacy systems tend to be more cautious. However, the advantages of Cloud computing are undeniable and major brands are increasingly testing the water of the Cloud environment through the private Cloud model (a data centre dedicated to one organization) and via hybrid models combining private and public Clouds.
No one needs to tell a GM that organization and efficiency are critical when dealing with the multi¬faceted responsibilities of a hotel manager. Today's PMSs are essential tools to achieving heightened guest service and maximizing profits. These days, there are a great number of products on offer, ranging in functionality and delivery (lo¬ally installed or Cloud-based systems) to suit any size or style of property. As we have observed, more and more businesses in hospitality are going online, realizing the power of the Internet in marketing and distribution. Following this trend, hotel management systems have also taken to the Web and offer Web and mobile booking engines, GDS interfacing and even Cloud-based delivery of the system itself.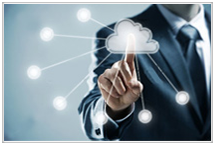 The Cloud-based or Web-based PMS, on the other hand, is not actually located at the hotel. It exists in "The Cloud," deployed over the Internet. It is also known as SaaS (Software as a Service); the storage, processing power, applications and database that the PMS software requires are hosted remotely on shared, secure servers located at dedicated computer facilities and provided to the client on de¬mand. The hotel accesses its secure hotel management through the Internet, eliminating the need for much of the hardware. A computer and an Internet connection are all that's required. The system can even be accessed through a smartphone. There are many advantages to Cloud computing. Even government agencies and financial institutions are doing it. Cloud-based hotel management systems are rapidly gaining popularity. The price tag is an incentive for many property managers (especially of small to mid-sized busi¬nesses) to turn to a Cloud-based PMS. With the product or more accurately, service delivered via the Web, there is no need for a property to invest in and maintain the substantial hardware required to house a traditional hotel management system. And because of the communal notion of Cloud computing resources are shared between the vendor's clients Cloud-based systems tend to have attractive pricing structures based on subscription, per-booking or per-room models, making sophisticated products more accessible to smaller properties.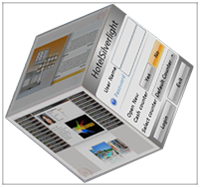 NCS Net Computer, brings vitality to your institution with HotelSilverlight, an "Easy to customize and simple to use" solution which serves everything you may expect from a software to run your organization smoothly. HotelSilverlight is the most simple hotel management system compared to its counterparts. You will experience a revolutionary system adapted for independent hotels, hotel chains, resort hotels, inns, hostels, bed and breakfast accommodation venues and all other accommodation organizations. There is a comprehensive Hotel Management System on the basis of HotelSilverlight solution which can be managed in more than one geographical location and supports more than one system feature with more than one currency. It centralizes all the activities of a system including system, reservations, front desk, room service, spa, restaurant, group bookings, and other POS (points of sales).
HotelSilverlight - Technology at your service
HotelSilverlight, is the latest developed Microsoft Silverlight application in internet technologies. Microsoft Silverlight is a WPF-based (Windows Presentation Foundation) browser plugin providing the opportunities of animations for web applications, vector, 3D graphics and video playback facilities. It allows a Visual interface of a high degree for Microsoft Windows programs. For this reason, it could be called as the future of programming technology.
(Sofware as a Service - SaaS) :
Software as a service (Software as a Service - SaaS), is a software application distribution model based on hosting a web-based software as a center and processing to serve it to the users. Clients pay only per use without paying to own the software so it does not have any cost in advance.
Web Service :
Web service, is a XML- messaging based system integration method. It is a software system to allow the interacting and compatibility between computers via network.. Today, in the systems to communicate with each other web service is the most preferred method.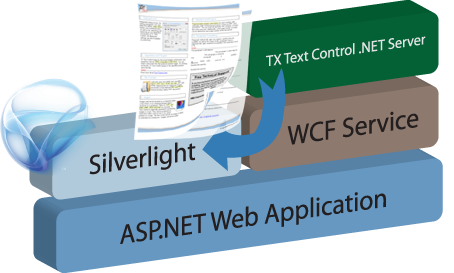 WCF Rich Internet Application (RIA) is an application template served for multi-level application development served within WCF product ranges of Microsoft. RIA client application logic does not typically need multiplexing. Ria clients have the features to update on the basis of application logic submitted in medium level.
When looked for the definitions of WCF RIA Service, it is actually a programming model developed to be used in RIA applications i.e. Silverlight applications as it can be easily understood from its name. It presents a lot easier and simplified programming model for purposes of Silverlight application developments to software developers.
RIA Services included in this web application and providing data service to Silverlight side can use an Entity Data Model (or within the same web domain) that can be found in an external Class Library.
Why Silverlight Enabled WCF Service?
Silverlight Enabled WCF Service uses a custom binary binding. Thus, as binary is used as a by-product in the data traffic and decoding processes between the server and the client, the total incoming and outgoing data is reduced and as binary serialization is made, processor load spent in the serialization process gets lower.
HOTELSILVERLIGHT
Its unique graphical interface concentrates on regulating the operations in the hotels and solving the challenges of daily tasks simply. The design of the application allows you to start working even on the road and to gain expertise in a short time. You can master easily even the most complicated operations. The system presents a great user experience that moves ahead of standards of sector and all other current systems.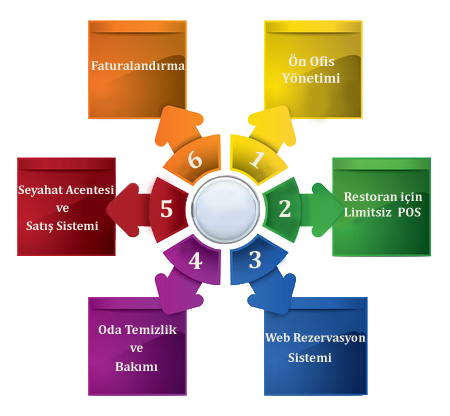 As a complete Hotel Management System, HotelSilverlight includes main hotel management tasks both to streamline internal operations and extend your organization to bring higher income. The system also provides invaluable modules to enlarge your domain and to increase your booking income directly in a more efficient way.
Perform the marketing and distribution of you Rooms / accommodation place from your internet site. Present the multi-pack campaigns including Food / Carrying and other services; do not serve only your rooms to introduce your organization online but also add-on services at the same time. Put credit card and internet payments in to operation with booking and cancellation policies that are automatically applied. Provide direct booking service to travel agencies and corporate customers in different geographical locations. Coordinate your works from your regional offices and accept reservations.
Smart Hotel Software for Hotels
HotelSilverlight is a hotel management software solution with complete features for the Hotel and Accommodation Organizations with one or more branches. It manages your bookings, deposits, check ins and outs, guests' folios, payments, selling, audit reports, housekeeping and maintenance and productivity management.